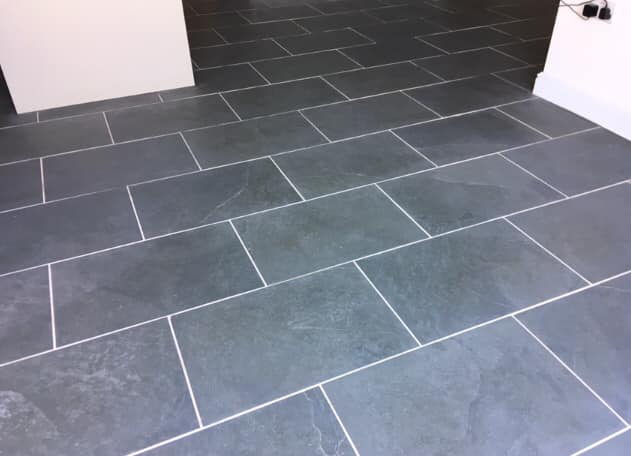 Natural Tile Cleaning In Cambridgeshire
Whitegate Floor Care provides natural tile cleaning services for homes and businesses throughout Cambridgeshire. Tiles made from natural stone like sandstone, limestone, granite, and slate look fantastic in any setting, yet they tend to get dirty and lose their shine quicker than other materials, which is where our cleaning service is here to help.
Using the latest cleaning solutions and equipment, our team of experienced cleaning technicians will quickly have your natural tiles cleaned and restored to their best appearance. Natural tiles look amazing but are susceptible to damaging and staining over time, so they require regular cleaning to ensure they maintain that beautiful appearance!
Each member of our team is fully insured with public liability and treatment risk insurance, giving you the peace of mind that the job is in safe hands. We also provide risk assessments and method statements, so if you operate a commercial property and require any of these, we can provide this on top of our cleaning service.
Reliable Natural Tile Cleaning Services in Cambridgeshire
We strive to provide the best natural tile cleaning services for properties throughout Cambridgeshire and are confident that we can get the job done to the highest standards.
In fact, to highlight our commitment to provide the best service, we offer a 100% customer satisfaction for every job – if you aren't satisfied, we keep cleaning until you are!
Give the more complex requirements for tile cleaning and maintenance in commercial settings, our aim is to complete all tile cleaning in a timely yet efficient manner. This ensures that businesses have minimal downtime during the cleaning process.
Our natural stone tile cleaning services currently available include:
Natural Tile Cleaning
Our cleaning service covers all kinds of natural stone tile materials, including limestone, sandstone, marble, slate, granite, and travertine. These materials offer a beautiful aesthetic but lose their shine and vibrancy over time, with the likes of high foot traffic, spillages, and general wear and tear taking its toll on the surface material.
For instance, limestone and travertine floors are susceptible to damage from acidic substances, meaning common cleaning materials and even spilled drinks can cause the materials to look dull and unkept. We use special cleaning processes to remove surface damage to these types of materials, restoring the tiles to their former glory in no time.
Certain stone materials require very complex processes to properly clean and restore, which is why it's recommended that you hire a time of professional cleaners for natural tile materials. For example, granite requires deep cleaning, grinding, and polishing to fully restore its condition.
Porous materials like slate and sandstone often lose vibrancy over time. Dirt, grime, and grease can cause all kinds of issues for these materials and require special cleaning that we can provide.
Natural Tile Polishing & Resealing
Natural tiles placed in high traffic areas face the most wear and tear, with exposure to moisture and other elements causing them to lose that eye-catching shine, especially if the tiles have no sealant applied. We provide fast and effective natural tile polishing, restoring the original appearance of the tiles in a matter of hours!
Resealing is also available, where we apply a sealant material to the material after cleaning and polishing. This treatment helps to increase tile durability, better protecting the material from chips, cracks, and stains.
If you are interested in our natural stone tile cleaning services in Cambridgeshire, be sure to contact us today for more information or to arrange a quote!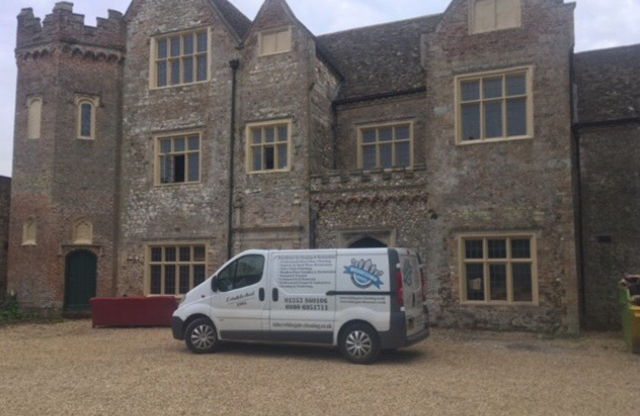 Copyright 2020 Whitegate Floor Care