Whitegate Floor Care offers the best floor care services in and around Wimblington, Cambridgeshire. Available for domestic and commercial properties, our floor care services provide affordable solutions to any of your floor care needs.
Our team of cleaning technicians have the skills and experienced necessary to complete floor cleaning and restorations to the highest standards – you won't find a high-quality floor care service in in Wimblington, Cambridgeshire for such competitive price than what we offer.
Using the latest cleaning processes and equipment, our floor care technicians work diligently to completely clean and restore your floors. Our team come with public liability and risk assessment insurance, so you never need to worry about the standard of work or any problems arising. 
Floor Care In Wimblington, Cambridgeshire
We offer a range of floor care services on flexible schedules to suit the needs of every customer. There isn't a type of floor were haven't cleaned or restored, so there is no challenge that we cannot handle.
All work is completed quickly but efficiently, although the time required to clean or restore floors is dependent on the size of the floor and the amount of cleaning/restoration required. Regardless, we always work to ensure floors are cleaned and restored within the desired timeframe. 
To showcase our commitment to quality, we provide a 100% customer satisfaction guarantee, which means we don't stop cleaning until you are completely satisfied with the work.
Residential and commercial floor care services currently include: 
Carpet Cleaning
Carpets are a great type of flooring that look attractive, retain heat, and help tie a room together. Maintaining a carpet is notoriously difficult however, mainly due to it being constantly walked on and various substances it encounters over time.
Carpet fibres absorb many of these substances, with liquids, dirt, dust, and grime accumulating across the surface. This results in an unclean, worn, and unpleasant carpet that needs replaced sooner rather than later.
Rather than replacing your carpet, let us complete a deep clean using our advanced equipment and cleaning solutions. We clean and disinfect the entire carpet, removing stains, odours, and restoring the colour and shape almost immediately. All at the fraction of the price of replacing it!
Hard Floor Cleaning and Restoration
Does your home or business have hard floors that have seen better days? Then consider our hard floor cleaning and restoration service.
Equipped with the necessary cleaning equipment and solutions, our technicians will scrub and buff hard floors to restore their original appearance and remove all signs of wear. 
We can remove stains, cracks, and uneven surfaces with minimal downtime, leaving your hard floors looking as good as new in no time at all.
Wood Floor Sanding and Restoration
Wood floors are one of the most attractive types of flooring available yet keeping them in top condition is easier said than done. Due to constant wearing the surface and texture of the wood deteriorates over time, with regular maintenance needed to keep it look good.
Using sanders, polishing, and safe clearing solutions, we can completely restore the original appearance of any wood floors. Stripping back years of dirt and grime, we will leave your floor looking better than ever, restoring the natural textures and grains of the wood. 
Feel free to contact us about our floor care services in Wimblington if you have any questions or would like to schedule an appointment!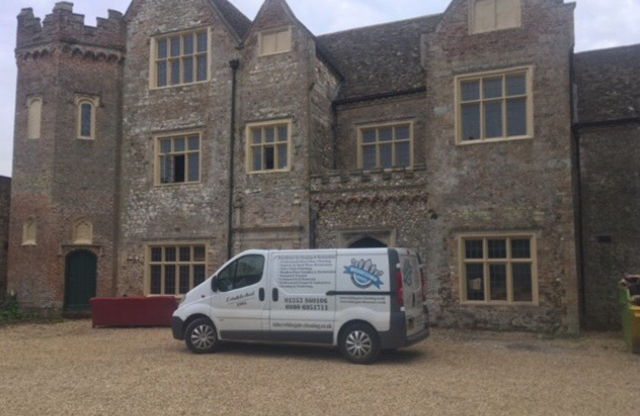 Copyright 2019 Whitegate Floor Care