Whitegate Floor Care provides premium floor care services for businesses and homes in Soham, Cambridgeshire. We offer floor cleaning services of every scope and size. Using a team of experience technicians, we guarantee the upmost quality with every floor care cleaning service. All team members are fully insured with public liability and risk assessment, ensuring you never need to worry about things going wrong. We utilise the latest floor cleaning machinery to clean and restore all types of flooring.
Floor Care Services In Soham, Cambridgeshire 
All floor care services are available domestically and commercially, with flexible schedules available to meet each client's requirements. Having cleaned and restored every type of floor imaginable, we're confident in proving affordable and efficient floor care services for every client. We operate on a 100% customer satisfaction guarantee – if you aren't happy with the job, we keep cleaning until you are. Current domestic and commercial cleaning services include:
Carpet Cleaning
Owning a carpet has many benefits but being easy to clean and maintain is not one of them. Carpet fibres absorb almost anything they make contact with, including dust, dirt, grim and spillages. This means that smells and stains remain in carpets far longer than any material. The colour fades quickly because of this, while the bouncy shape of the carpet also flattens over time due to constant foot traffic, all of which leaves carpets looking drab, dirty, and unattractive in no time. Our carpet cleaning solutions address all these problems. We use the best carpet cleaners to remove all stains, spillages, dust, and odours that have accumulated in the fibres. The colour and shape are completely restored, the carpet is odour-free, and looks as good as new with minimal downtime. 
Hard Floor Cleaning and Restoration 
Cleaning hard floors is incredibly challenging with conventional cleaning products, while attempting to restore yourself is an almost impossible task. We take care of this difficult task with ease thanks to our advanced hard floor cleaning equipment. It's designed to deep clean any hard floor surface, removing stains, markets, and imperfections. After this, we work to restore the surface to make it smooth, even, and stain-free, returning it to its original appearance
Wood Floor Sanding and Restoration
Wooden floors look great in homes and workplaces but maintaining them requires a lot of work and time. As a result, most wooden floors lose their colour and texture relatively quickly. With our sanding and cleaning equipment, we'll have your wooden floors completely restored in no time. The original grains and colours of the wood shine through once more, while all traces of marks and stains are completely removed. If you have any questions about each of these services, feel free to contact us for more information.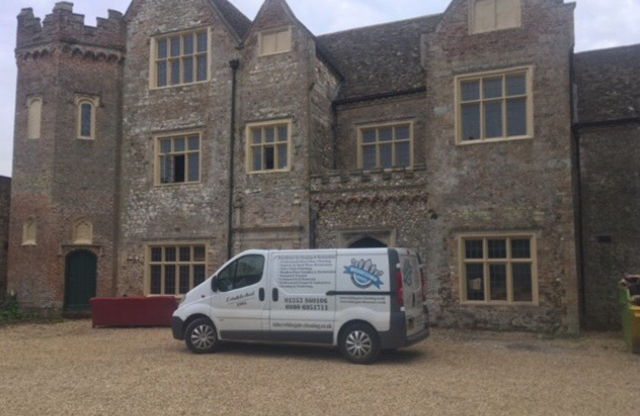 Copyright 2019 Whitegate Floor Care