Whitegate Floor Care offers high quality floor care services for business and homes in Ramsey, Cambridgeshire. We provide a diverse range of floor care services to meet all requirements, from single floors in a house or flat to on-going commercial floor care for local businesses.
With a team of expert cleaning technicians with a wealth of industry experience, you can rely on us to deliver the best floor care services in Ramsey, Cambridgeshire. Our team are fully insured with public liability and risk assessment to ensure the highest standard of work on every job.
Equipped with the latest floor cleaning equipment and cleaning processes, we can clean and restore any type of floor you have.
Floor Care Services In Ramsey, Cambridgeshire
Both commercial and domestic floor care services are available on flexible schedules to suit your requirements. We've cleaned and restored all types of flooring so are confident in completing the work in a fast and efficient manner. Plus, with such competitive prices you will struggle to find better value for money for floor care services in Ramsey, Cambridgeshire.
We operate on a 100% customer satisfaction guarantee. This means if you aren't happy with the job, we continue cleaning until you are. Furthermore, we provide risk assessments and method statements should your property require it. Our current domestic and commercial floor care cleaning services available include: 
Carpet Cleaning
Carpets look great but are difficult to maintain. Because so many people lack suitable cleaning equipment, a carpet can quickly lose its shape and vibrancy.
Fibres easily absorb dirt, dust, spillages, and other mess that can quickly ruin its appearance and leave undesirable odours. The colour of the carpet is also prone to fading without regular cleaning while constant foot traffic causes the natural shape to diminish over time. 
Let us take care of your carpets with our expert carpet care services. Equipped with the latest cleaning hardware, we remove all stains, odours, and marks from the carpet fibres to leave it looking as good as the day you bought it.  
Hard Floor Cleaning
Anyone with hard floors knows that regular cleaning equipment doesn't always get the best results. Trying to restore a hard floor without suitable equipment is also near impossible, leading many hard floors to lose their beautiful appearance over time. 
Don't let this happen to your hard floors – let us do the hard work for you!
Using advanced cleaning equipment, we'll completely clean your hard floors, removing any stains and marks that have developed on the surface. Once cleaned, we restore the surface area to its original quality, leaving it smooth and stain-free.
Wood Floor Sanding and Restoration
While wood floors look beautiful, keeping them this way is quite a hard task without the right tools. The natural appearance and texture of the wood understandably diminishes over time, which is why it's important to sand and restore the floor.
Our sanders and cleaning hardware offer the perfect solution for aging wood floors. We remove all marks and stains, restoring the natural appearance and textures of the wood in no time. 
If you have any questions about our floor care services in Ramsey, Cambridgeshire or are interested in hiring us, then be sure to contact us today!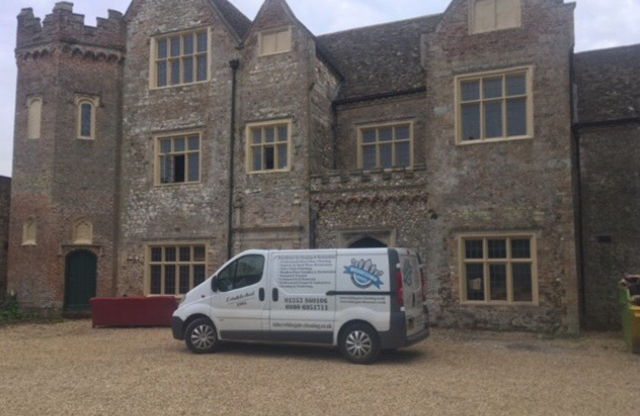 Copyright 2019 Whitegate Floor Care