Whitegate Floor Care offers professional floor care services in Oakington, Cambridgeshire. We provide cleaning services for both commercial and domestic properties, so whether you need floors in your house cleaned or a long-term floor cleaning service for your business, we have a solution for all your needs. 
Using a team of experienced floor care technicians, we guarantee high-quality work, as evidenced by our 100% satisfaction guarantee. If you aren't happy with the final job we keep on cleaning until you are.
We clean, maintain, and restore all types of flooring, including carpets, hard floors, and wood floors, leaving them spotless and looking as good as new. To give you peace of mind, all cleaning technicians are fully insured with public liability and treatment risk insurance, so you always know the job is in safe hands.
Floor Care In Oakington, Cambridgeshire
If you are looking for the best floor care services in Oakington, Cambridgeshire then look no further than us. We provide a diverse range of floor care services to suit the needs of businesses and homeowners, with tailor-made solutions available for every customer. 
Commercial organisations need cleaning services that work within their business hours so as not to disrupt anything, which is why we offer flexible cleaning schedules at a time that suits you most. All cleaning and restoration are done with the utmost care and efficiency, ensuring we get the job done quickly but without cutting any corners. Here are our floor care services available:
Carpet Cleaning
Is your carpet stained or smells bad? Has it lost its overall shape and now looks flat and worn? Then our carpet cleaning service is the perfect solution. 
Carpets see a lot of foot traffic and spillages, leading to all kinds of dirt, grime, and stains developing over time. Not only do these look and smell unpleasant, but it also ruins the fibres in the carpets, meaning they won't last. 
Our carpet cleaning service involves deep cleaning and shampooing the entire carpet to remove marks, odours, stains, and dust. The result is a more colourful, fuller and hygienic carpet that doesn't detract from the room.
Hard Floor Cleaning & Restoration
Hard floors are among the most difficult flooring to maintain without the appropriate cleaning equipment. Removing stains and etchings on the surface is very challenging and may even result in permanent damage if the wrong cleaning solutions are used.
Instead, you should a professional cleaning service like ours that can completely remove all signs of wear and tear on the surface. We'll clean and polish the floors to leave them looking as good as the day they were installed.
We also completely restore damaged hard floor surfaces if needed, removing signs of damage and restoring the surface texture to its original appearance. 
Wood Floor Restoration & Sanding
Wood floors are an attractive fixture in any property but keeping them that way isn't the easiest. With our wood floor restoration and sanding service, we strip back the years of wear and tear that are running the wooden floor surface to leave it looking beautiful once more.
Any stains, marks, and surface damage are sanded down to remove any imperfections, helping to restore the natural grains and textures of the wood.
If you have any questions about our floor care services be sure to contact us today for more information.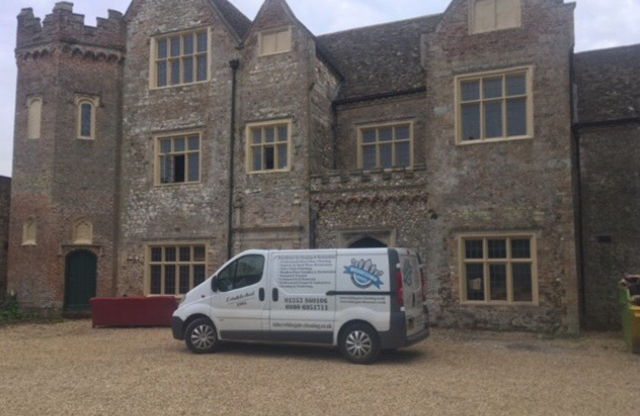 Copyright 2019 Whitegate Floor Care