Whitegate Floor Care offers professional floor care services for businesses and homes in Cottenham, Cambridgeshire. Our floor cleaning services are available for domestic and commercial premises, with one-off and long-term cleaning options available. We use a team of experienced cleaning technicians that clean to the highest standards, restoring the natural appearance of your floors, whether it's carpets or hard floors. All floor care technicians are fully insured with public liability and treatment risk insurance, giving you the peace of mind that the job is good hands. Using the latest floor cleaning equipment and procedures, we'll clean your floors like never before and leave them looking as good as new.
Floor Care Services In Cottenham, Cambridgeshire
Whether you operate a business or just want your floors at home cleaned, our floor care services in Cottenham, Cambridgeshire has the solutions you need. We clean and restore all types of flooring and offer 100% satisfaction – if you aren't satisfied with the job, we keep cleaning until you are. All floor care services are tailor-made to and available on flexible schedules to meet your requirements. Businesses can expect quick turnovers for cleaning and restoration, meaning minimal downtime and interruptions to operations. Current domestic and commercial floor care services include:
Carpet Cleaning
There are fewer things more difficult to clean than a carpet. The fabric fibres natural absorb dirt, dust, spillages, and other substances, not to mention being constantly flattened by the frequent foot traffic carpets are exposed to. This leaves most carpets in poor condition, with dirty marks and stains, unpleasant odours, and a flattened surface ruining the appearance of the carpet. Our carpet cleaning services can restore your carpet to its original appearance. Using the latest equipment, we deep clean and steam carpet fibres to extract traces of dirt, dust, grime and stains. Doing so results in a clean and hygienic carpet with its natural colour and shape completely restored.
Hard Floor Cleaning & Restoration
Cleaning hard floors with standard products is nearly impossible. Hard floors require special equipment to effectively remove stains and restore the surface quality to its original appearance, which is precisely what you get with our hard floor cleaning and restoration service. We clean any type of hard floor material, removing all traces of stains, spillages, and imperfections. In doing so, the floor is clean and hygienic but also restored to its original quality, saving you the costly expense of replacing the flooring.
Wood Floor Sanding & Restoration
Wooden floors are naturally attractive in any property, but maintaining them is quite the challenge, as the materials are prone to fading and wearing over time. With our professional floor care equipment, we strip back layers of aged wood that restores the colour and natural grains of the wood to its original look. We sand and remove stains, marks, imperfections, and signs of wear and tear on any type of wood flooring. If you have any questions about any of these services, feel free to contact us for more information.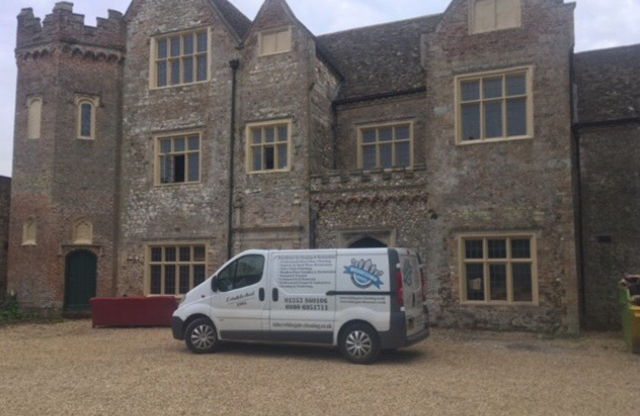 Copyright 2019 Whitegate Floor Care