Whitegate Floor Care offers professional domestic and commercial floor care services in Sawston, Cambridgeshire. Fast, affordable, and reliable, our floor care services get the results you need most, whether a one-off cleaning job or an on-going cleaning contract.
With a team of skilled and experienced floor care technicians, we guarantee premium quality work at competitive prices. From carpets to hard floors to wooden floors, we are ready to clean and restore floors in any type of property.
Our floor care technicians come fully insured with public liability and treatment risk insurance to give you full assurances of the standard of work, while we also provide risk assessments and method statements if required.
Floor Care Services In Sawston, Cambridgeshire
We provide a range of comprehensive floor care services for homes and business in Sawston Cambridgeshire. Whether you require cleaning or restoration, we work until you are 100% satisfied with the job. If you aren't satisfied, we'll keep working until you are!
All services are tailor-made to suit each client's requirements. We understand the importance of time for commercial organisations so always strive to complete floor cleaning and restoration in a timely manner, ensuring minimal disruption to your business.
Current domestic and commercial floor care services include:
Carpet Cleaning
Carpets are a great addition to a home or business premises but maintaining is incredibly difficult without the right equipment. High foot traffic, dust, and various spillages cause carpet fibres to become dirty and lose their colour and shape. As a result, carpets quickly become less attractive without regular cleaning.
We can take care of all your carpet cleaning needs. Thanks to our advanced carpet cleaning hardware and cleaning solutions, we'll have your carpets looking brand new, removing all traces of dirt, grime, and unpleasant odours. 
Hard Floor Cleaning and Restoration
Cleaning and restoring hard flooring is impossible without professional equipment. Obviously, most homes and businesses don't have this, which is where we come in to help. Using the latest cleaning processes and hardware, we'll have your hard floors completely cleaned and restored in no time at all.
Suitable for all type of hard floor surfaces, our hard floor care equipment removes all traces of stains and marks, after which we restore the natural appearance and texture of the surface. The result – brand-new looking hard floors without needing to replace anything.
Wood Floor Sanding
It's hard to be the natural beauty of wooden floors, yet without proper care and maintenance they can quickly lose their attractiveness. Thankfully, it's relatively easy to restore wood floors to their original appearance with the right equipment, which is exactly what we use for the job. 
We'll completely sand down the surface of the wood floor, removing stains, marks, and imperfections that have built up across the surface. This restores the natural grains and textures of the wood floor, leaving it looking as good as new in no time.
If you have any questions about our floor care services in Sawston, Cambridgeshire be sure to contact us today for more information and to receive a no-obligation quote.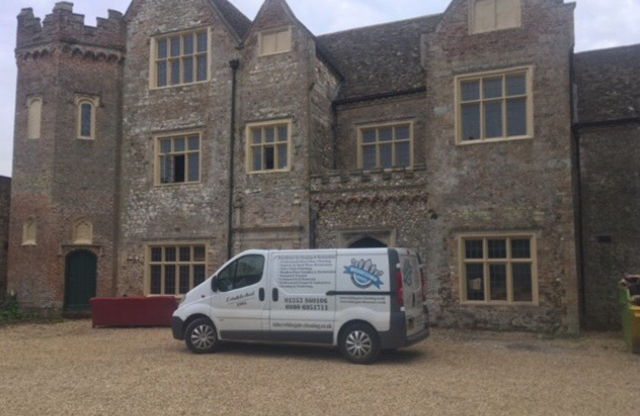 Copyright 2019 Whitegate Floor Care