Floor Care In Chatteris, Cambridgeshire
There are fewer things more difficult to maintain than floors. Whether it's carpets or hard floors, the amount of dirt, grime, and spillages that floors face makes them a nightmare to clean. Even those that do regularly clean their floors will find that there is only so much that they can do with domestic cleaning supplies. This is where a professional floor care service comes into play. Here at Whitegate Floor Care, we offer the best floor care services. By using the latest floor care equipment and cleaning methods, our technicians will leave your floors looking as good as new in no time!
Why Choose Us?
Our goal is to provide the best floor care services for businesses and residents in and around Chatteris, Cambridgeshire. We understand the difficulties of maintaining floors, so want to use our experience in floor care and restoration to provide the best service possible. All technicians are fully trained in health and safety procedures and come with full public liability and treatment risk insurance, offering the peace of mind that commercial organisation is in safe hands. They've cleaned, maintained, and restored every type of flooring, so there's no problem we cannot overcome!
Professional Floor Care Services In Chatteris, Cambridgeshire
We offer comprehensive domestic and commercial floor care services in Chatteris, Cambridgeshire. By using the latest floor care procedures and hardware, our team of experienced technicians can clean and restore various types of flooring, from home carpets to commercial hard floors. All services are available on flexible schedules to meet your needs, while we guarantee 100% customer satisfaction. If you aren't satisfied with our floor care service then we will continue working until you are! The following floor care services are available for businesses and private homes throughout Cambridgeshire:
Carpet Cleaning
Carpets are one of the hardest types of flooring to maintain. Fabric fibres absorb dirt, grime, spillages, dust, and get trampled under the constant foot traffic, leaving carpets in poor conditions in very short times. Businesses and homeowners with carpets know this all too well, which is why we offer comprehensive carpet cleaning solutions to help address these problems. We'll deep clean every carpet using advanced cleaning techniques, removing all marks and stains while restoring the colour and shape to the carpet.
Hard Floor Cleaning and Restoration
Hard floors are very difficult to clean and maintain with conventional materials and equipment, with professional floor care services offering the best cleaning solutions for these types of floors. We clean and restore all types of hard floor materials with quick and effective methods. Our technicians use quality equipment to remove stains, and imperfections, while also restoring the floor to its original quality. Dirt and grime will be stripped away to restore the natural colour of the hard floor material, while we fix any damaged parts of the floor to leave it as good as new.
Wooden Floor Sanding and Restoration
Wooden floors always look nice but they require special treatment to restore to their original quality. We use advanced sanding equipment to strip away layers of aged wooden floors, revealing a fresh layer that is vibrant and free from stains, marks, and signs of damage. Our technicians know the best procedures for each type of wood floor, so whether you have hard wood floors at home or at your business, we'll have them sanded and restored in no time at all.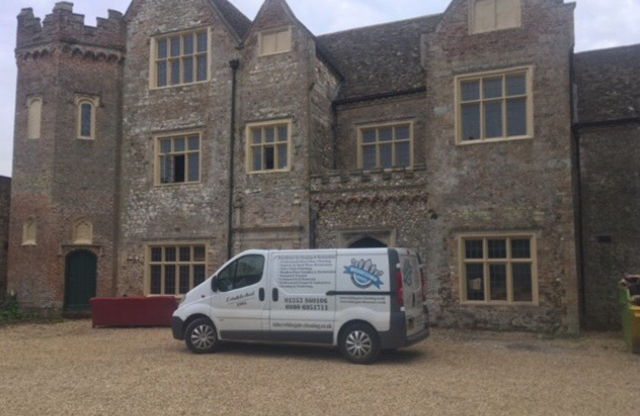 Copyright 2019 Whitegate Floor Care